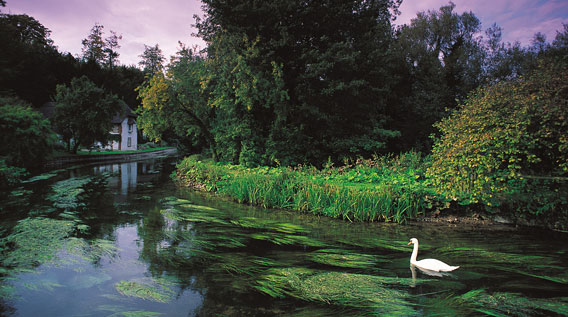 Equipment
Everything can be provided, including premium Sage rods and Hardy reels. If you are bringing your own kit, a rod of 8 1/2 or 9 feet taking a 4 or 5 weight line is ideal.
Clothing
Drab colours, long trousers and long sleeved shirt, fleece, light waterproof jacket and boots. Peaked cap and polarised glasses (we can provide these).
Wading
Wading rules vary, but most fishing is done from the bank. We keep waders for guests' use in sizes 5-14.
Environment Agency Rod License >>